Gallery of Awesome
(actual knitters in their customfit sweaters)
---
Designed by the Knitter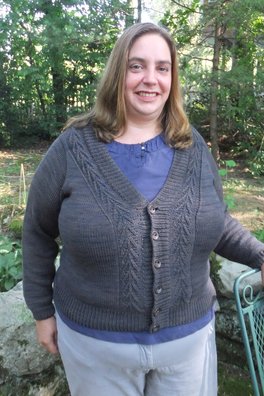 Sherri's Custom Design
If I had to pick the one thing I like best about this sweater, it would be that this is the very first sweater I've made that I don't have to tug at all day long. I put it on, and because it fits me - everywhere - it stays right where it should, whether I'm sitting, standing, or walking around.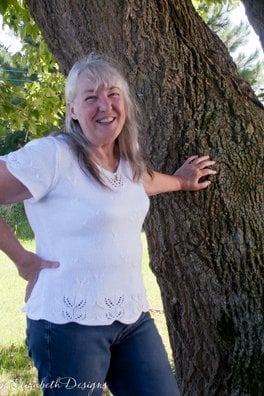 Nancy's Custom Design
Simply amazing! It couldn't fit me any better. I am just so happy with Custom Fit.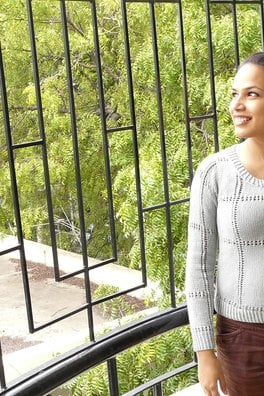 Onkuri's Custom Design
(All of Onkuri's sweaters are 100% amazing. --Amy)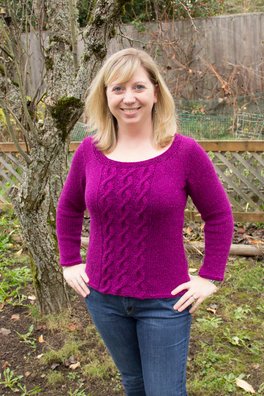 Lizarrow's Custom Design
I am in love with this sweater! My favorite thing about knitting this (beside the awesome end result!) is that I didn't have to stop and figure out modifications along the way or before I dove into the knitting. It practically knit itself and the fit couldn't be better!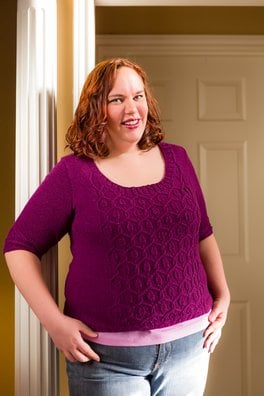 Cynder's Custom Design
(Look at Cynder's ultra-fabulous Snapdragon!)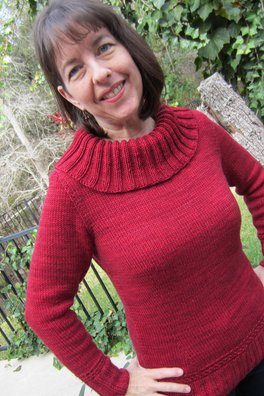 KellyInTexas's Custom Design
This is by far the best fitting sweater I've ever knit. It's such a joy to put on, because everything stays where it is supposed to.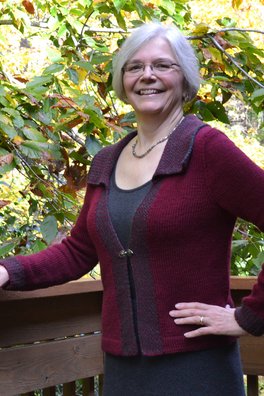 Kate's Custom Design
My CustomFit sweater is a joy to wear, both flattering and comfortable! CustomFit is inspiring me to knit more quickly so I can have more beautiful "just for me" clothes.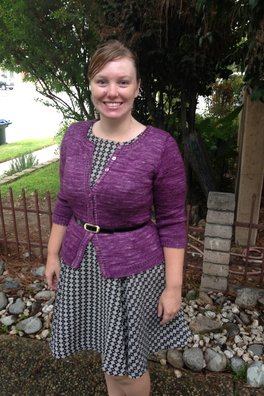 Jessica's Custom Design
My Custom Fit sweater is the one I reach for over an over. It fits me more perfectly than any other sweater I made before using this glorious program.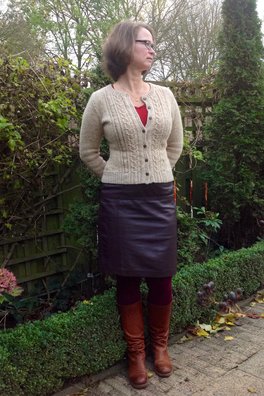 Jacky's Custom Design
(Check out Jacky's amazing CustomFit Acorn Trail! --Amy)
Georgette's Custom Design
I love Custom Fit! Finally, I feel like the sweater fits ME. Now that I use Custom Fit, I don't even bother trying it on, I just knit, block and wear and it fits perfectly!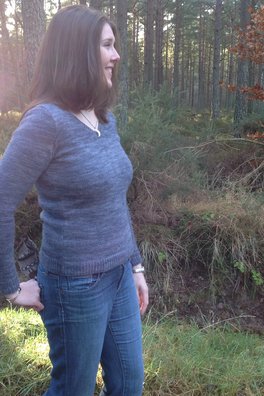 Fiona's Custom Design
CustomFit: classic, comfortable and contagious! More hours in the day are needed to let me knit everything I would like to - without the headache of math.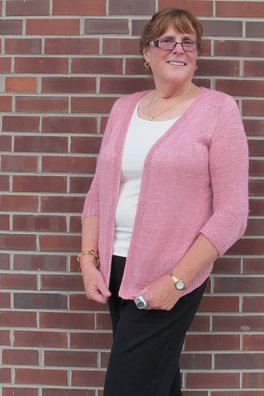 Sara's Custom Design
An absolutely perfect fit for ME! (You won't believe the number of compliments I've gotten on this sweater.)