Gallery of Awesome
(actual knitters in their customfit sweaters)
---
Basics

Elizabeth's Eddy (a cowl)

Thank you, so much, for offering beautiful patterns with a custom fit. I am one of your monthly Maker subscribers, and I'm loving FINALLY having patterns that produce sweaters that FIT!
Designs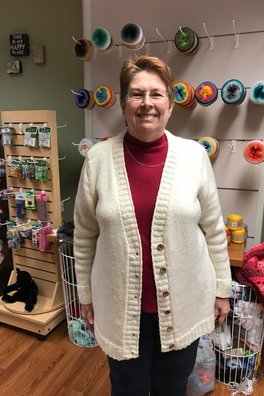 Donna's Spruce Point Cardigan
I am rather proud of the way it turned out!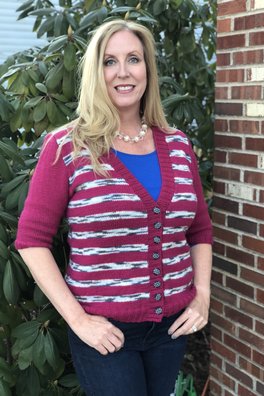 aaltayarn's Options KAL - Cardigan
Beautiful in Aalta yarns!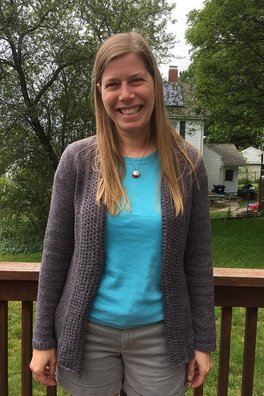 aprilshowers's Mine Hill Cardigan
One of my favorites!
Designed by the Knitter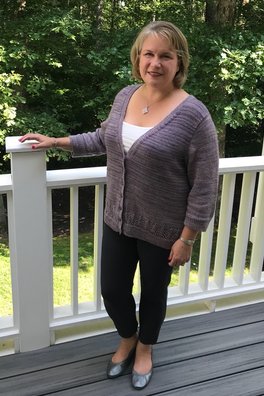 Beth's Custom Design
Thanks again for your wonderful, empowering techniques that let me the sweaters I want to make and can wear!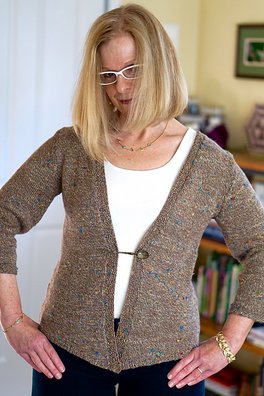 Olga's Custom Design
In case no one else told you lately... THANK YOU! Once you've gone Custom Fit, there is no going back!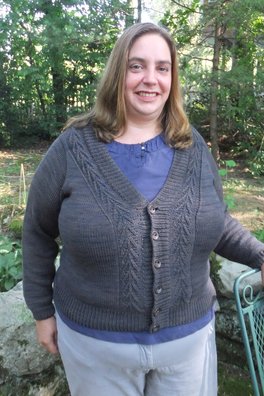 Sherri's Custom Design
If I had to pick the one thing I like best about this sweater, it would be that this is the very first sweater I've made that I don't have to tug at all day long.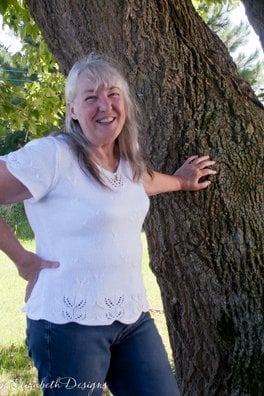 Nancy's Custom Design
Simply amazing! It couldn't fit me any better. I am just so happy with Custom Fit.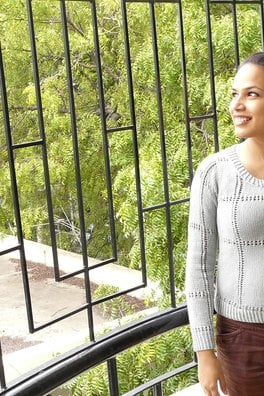 Onkuri's Custom Design
(All of Onkuri's sweaters are 100% amazing. --Amy)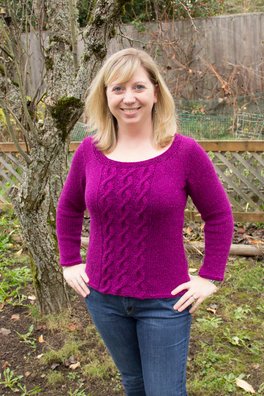 Lizarrow's Custom Design
I am in love with this sweater! t practically knit itself and the fit couldn't be better!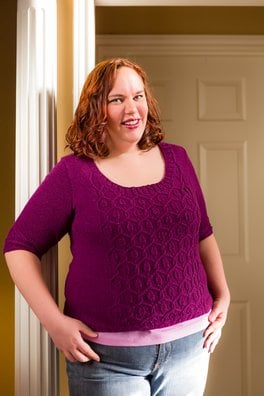 Cynder's Custom Design
(Look at Cynder's ultra-fabulous Snapdragon!)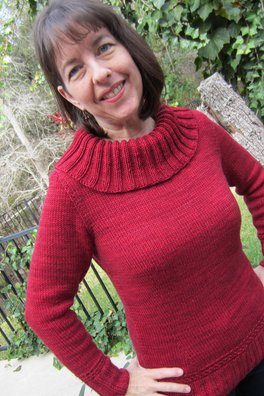 KellyInTexas's Custom Design
This is by far the best fitting sweater I've ever knit. It's such a joy to put on, because everything stays where it is supposed to.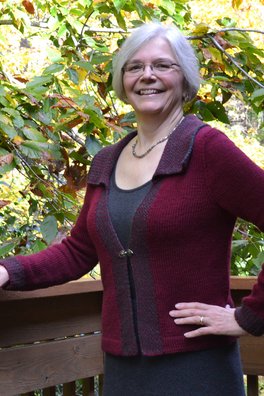 Kate's Custom Design
My CustomFit sweater is a joy to wear, both flattering and comfortable!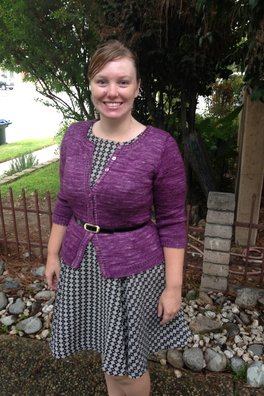 Jessica's Custom Design
My Custom Fit sweater is the one I reach for over an over. It fits me more perfectly than any other sweater I made before using this glorious program.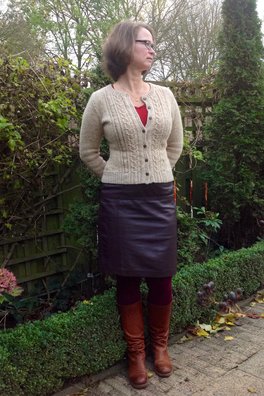 Jacky's Custom Design
(Check out Jacky's amazing CustomFit Acorn Trail! --Amy)
Georgette's Custom Design
I love Custom Fit! Finally, I feel like the sweater fits ME. Now that I use Custom Fit, I don't even bother trying it on, I just knit, block and wear and it fits perfectly!