Use your CustomFit Gift Code
What CustomFit is About
Welcome to the most relaxing way to knit a sweater! Each CustomFit pattern is written specifically to your gauge, desired fit, and body - so you can knit with the yarn you want, for the person you want, with no stress about gauge or fit. With
dozens of designs available
in any silhouette you'd like, you're sure to find a sweater you love.

Depositing Your Code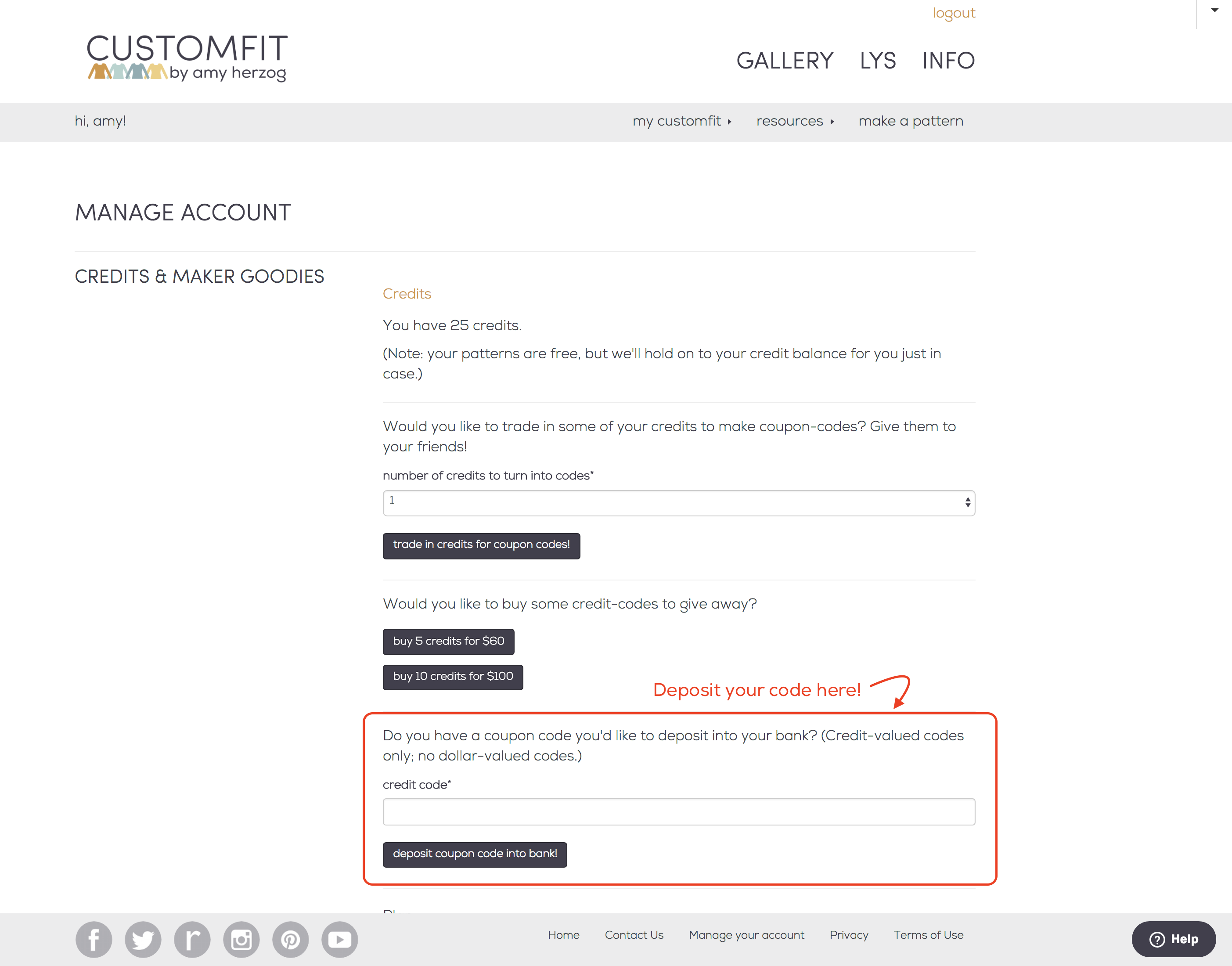 Once deposited, your credit never expires. You'll be prompted to use it once you're ready to finalize your pattern. 
How to Get Started
I always recommend people start by deciding what yarn they want to use. Explore your stash or your local yarn shop, find something you'll adore working with, and swatch it until you've got a great fabric. (
Click here for a quick video
on what makes for a good sweater fabric.) Measure gauge precisely, and
save it in your CustomFit account
(make sure to write down the needles you used!) 
Then, daydream about sweaters! Take a gander at the many designs
built right into CustomFit
, and decide on the combination of silhouette and detailing that makes you happy. Unless it's cabled, any design in the site can be made with any yarn you'd like - whether or not your yarn matches the gauge I used. 
Finally, if you don't already have them, it's a good idea to get a basic set of
body measurements
. Check out my YouTube videos on measuring
by clicking here
. (And don't worry - if you don't have a friend handy, you can take all circumferences yourself, and measure lengths on a store-bought sweater whose lengths work for you.)
Once you have a design picked out, a gauge saved, and a simple set of body measurements, you're ready to go. Click on the design and get started! 
Learning More