Take a closer look!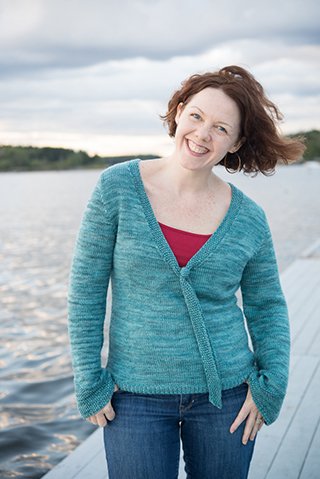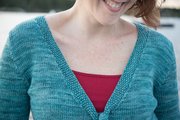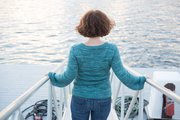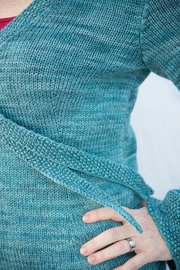 Tweet
---
Shore Ledges is $12.50.
---
Shore Ledges by Amy Herzog
Shore Ledges is the sweater I want to wear for a day on the water. It's warm, soft, enveloping... ...but flattering and tailored, too. The deep V-neck and long, belled sleeves are trimmed in crisp seed stitch, and the length and construction of the sweater pair perfectly with the incredible sheen and drape of the merino-silk blend.
There are nice touches, but the pullover is fundamentally relaxed and completely unpretentious. It looks equally great with jeans, a skirt, or a great pair of cords.
Shore Ledges is an hourglass design, so your final pattern will have waist and bust shaping. You can only use complete measurement sets to create this pattern.
Indigodragonfly Merino Silk DK [50% superwash merino: 50% silk]: 220 yds/201m per 100g hank, showin in 'The Raine in Maine Feigns Trading Pain for Skeins'.
Shore Ledges uses the following design choices:
Style: pullover
Silhouette: Hourglass silhouette
Length: Low-hip length
Sleeves: Full-length bell sleeve
Neck style: Average-width vee neck
Neck depth: 3"/7.5 cm below armhole-shaping start
Finishing:

Hem edging and height: 1x1 Ribbing, 1"/2.5 cm
Sleeve edging and height: Seed Stitch, 1"/2.5 cm
Neck edging and height: Seed Stitch, 1¼"/3 cm