Take a closer look!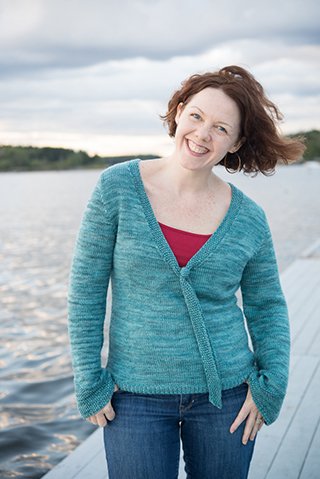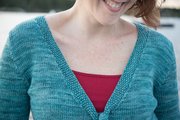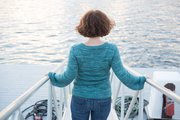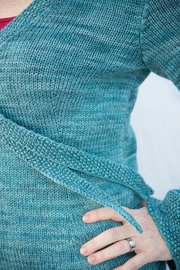 ---
Shore Ledges is $12.50.
Pictured in hourglass silhouette. Also available in straight silhouette.
---
Shore Ledges by Amy Herzog
Shore Ledges is the sweater I want to wear for a day on the water. It's warm, soft, enveloping... ...but flattering and tailored, too. The deep V-neck and long, belled sleeves are trimmed in crisp seed stitch, and the length and construction of the sweater pair perfectly with the incredible sheen and drape of the merino-silk blend.
There are nice touches, but the pullover is fundamentally relaxed and completely unpretentious. It looks equally great with jeans, a skirt, or a great pair of cords.
Shore Ledges is available in hourglass and straight silhouettes. Please see our page on silhouettes for a full explaination of silhouettes in Customfit.
Indigodragonfly Merino Silk DK [50% superwash merino: 50% silk]: 220 yds/201m per 100g hank, showin in 'The Raine in Maine Feigns Trading Pain for Skeins'.
Shore Ledges uses the following design choices:
Style: pullover
Silhouettes: Pictured in hourglass silhouette. Also available in straight silhouette.
Length: Low-hip length
Sleeves: Full-length bell sleeve
Neck style: Average-width vee neck
Neck depth: 3"/7.5 cm below armhole-shaping start
Finishing:

Hem edging and height: 1x1 Ribbing, 1"/2.5 cm
Sleeve edging and height: Seed Stitch, 1"/2.5 cm
Neck edging and height: Seed Stitch, 1¼"/3 cm