Take a closer look!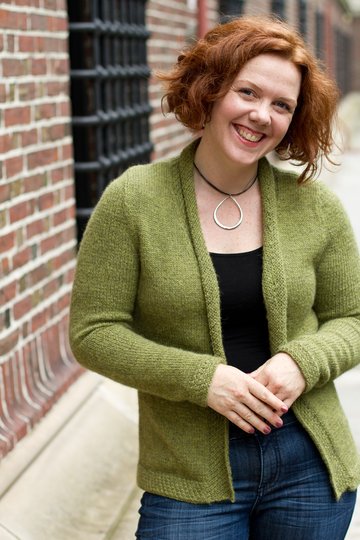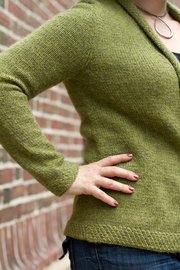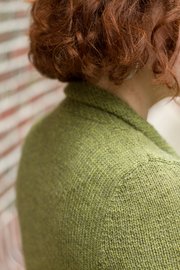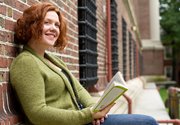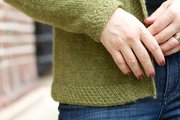 ---
New Towne is $12.50.
Pictured in hourglass silhouette. Also available in straight silhouette.
---
New Towne by Amy Herzog
New Towne is an easy to wear cardigan with a wide edging of a crochet-like pattern called Rosette Stitch. The cardigan is worked in pieces from the bottom up, with set-in sleeves. The collar is picked up and worked in long rows after seaming, with some short rows to shape the back neck. It is meant to be worn open.
New Towne is available in hourglass and straight silhouettes. Please see our page on silhouettes for a full explaination of silhouettes in Customfit.
Blue Sky Alpacas Melange [100% Alpaca; 110 yd (100m); 50 g hank; color: #808 Relish.
New Towne uses the following design choices:
Style: cardigan
Silhouettes: Pictured in hourglass silhouette. Also available in straight silhouette.
Length: Low-hip length
Sleeves: Full-length tapered sleeve
Neck style: Narrow-width vee neck
Neck depth: ½"/1.5 cm below armhole-shaping start
Finishing:

Hem edging and height: Rosette Stitch, 1½"/4 cm
Sleeve edging and height: Rosette Stitch, 1½"/4 cm
Button band allowance: 2½"/6.5 cm
Button band edging and height: Rosette Stitch, 2"/5 cm