Take a closer look!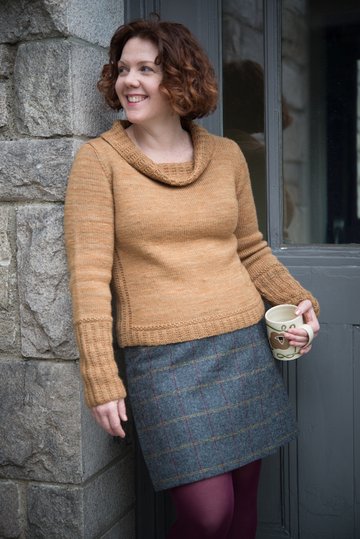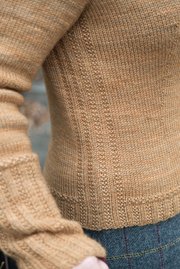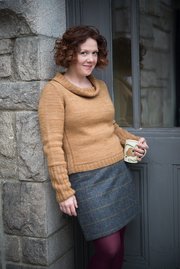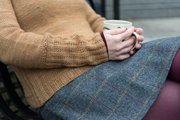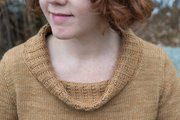 ---
Courant is $12.50.
Pictured in hourglass silhouette. Also available in straight silhouette.
---
Courant by Amy Herzog
Courant is a figure-flattering take on a classic pullover with modern touches. The ultra-long sleeves and wide turtleneck balance one another out; combined with a shorter sweater length, they give a balanced and timeless look to the sweater. The deep ribbing on the long sleeves give a "leg-warmer" feel; please choose a yarn with a bit of memory and "scrunchability".
The sample was worked in pieces from the bottom up and then seamed; edges are trimmed in a combination of broken rib and seed stitch. The wide, shallow turtleneck is added after seaming and worked in the round. Courant will work best in a yarn that is between sport and light worsted in gauge.
Courant is available in hourglass and straight silhouettes. Please see our page on silhouettes for a full explaination of silhouettes in Customfit.
The Knitting Boutique Severn DK [Blue Faced Leicester and Silk] (240 yds/219 m per 113 g hank), shown in color Amber.
Courant uses the following design choices:
Style: pullover
Silhouettes: Pictured in hourglass silhouette. Also available in straight silhouette.
Length: Medium-hip length
Sleeves: Full-length tapered sleeve
Neck style: Wide boat neck
Neck depth: 4"/10 cm below shoulders
Finishing:

Hem edging and height: Broken Rib Stitch, 2"/5 cm
Sleeve edging and height: Broken Rib Stitch, 5"/12.5 cm
Neck edging and height: Broken Rib Stitch, 8"/20.5 cm