CustomFit Fits, Explained
Want to know more about CustomFit's built-in fit choices, and what they'll mean for you? (The examples below all reference "hourglass fit" sweaters; however your sweater is actually shaped, it will give you the appearance of a moderate hourglass figure when worn.) 
Close Fit
Close fit sweaters are intended to be worn next to the skin, or over one thin layer. They should never feel tight, but neither should they offer enough room in the shoulder area for a thick layer.
Here are some examples: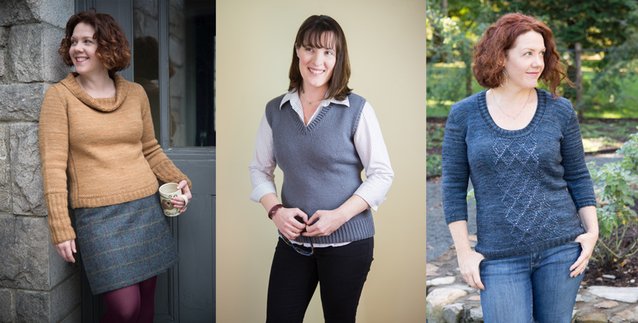 Average Fit
Average fit sweaters are a great place for most people to start. They'll offer enough room for a solid under-layer, and skim the body without clinging.
Here are some examples: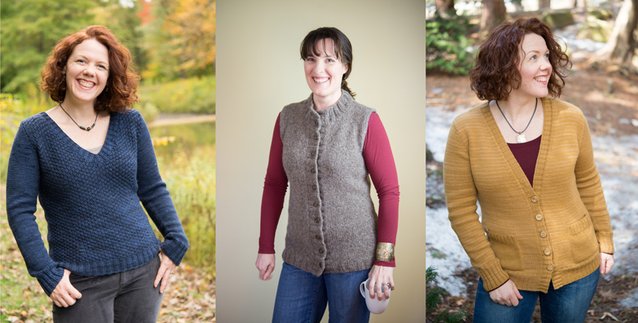 Relaxed Fit
Relaxed fit sweaters are great choices for when you'd like to wear your sweater as outerwear, or you're looking for a slightly more slouchy look. They'll accommodate a substantial underlayer and will be larger than your body everywere. 
Here are some examples: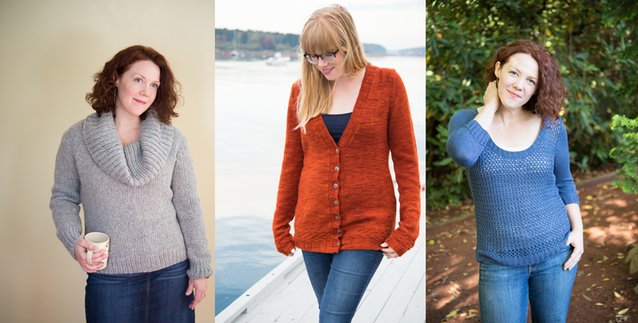 Oversized Fit
Oversized fit sweaters fit like relaxed-fit sweaters through the shoulders, but are substantially larger everywhere else. They make a good choice for when you'd really like for your sweater not to touch your torso!  
It's pretty touch to get the scope of what an oversized fit means in a still photo, but here's a montage of my friend Beth in her close-to-oversized** Verglas: 

 (**From CustomFit's basic oversized fit suggestions, Beth snugged up the arms and bust a little bit.)